Published: July 22, 2011 in Uncategorized by Jeff Nelson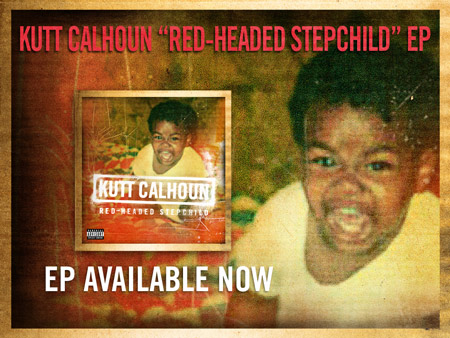 On 8/9 Kutt Calhoun drops his highly anticipated Red-Headed Stepchild EP. Featuing appearances by Big Scoob, BG Bulletwound and JL of B.Hood, this EP is sure to heat up your summer. Here's your chance to preorder Red-Headed Stepchild – you'll receive an autographed copy of the EP.
Click here and get preorder your copy of Kutt Calhoun's Red-Headed Stepchild so you don't wind up feeling like one.