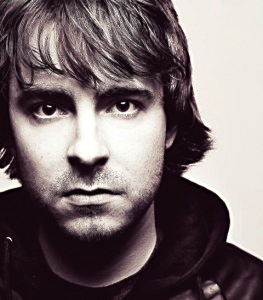 With the Coathanga Strangla trilogy approaching its final chapter, Brotha Lynch Hung looks to take his music to the darkest places possible.
The saga of a murderous MC has captured the imaginations of fans everywhere as they anticipate the end. One of the most memorable pieces of the trilogy is the cinematic and stellar production that has so perfectly complemented Lynch's storytelling. As a large contributor to that sound (especially on the second installment, Coathanga Strangla), Seven looks to return for Mannibalector and help Lynch create his most terrifying album yet. We recently spoke with Seven about his relationship with Brotha Lynch Hung and what fans can expect from Mannibalector.
Why do you think you have such great chemistry with Lynch?
I was actually just a fan of Lynch before I ever worked with him. You know, Season Of Da Siccness and Loaded, especially Loaded, that was an album when I was in high school , I played that album out. It was one of my favorite albums. He was somebody I always wanted to work with. So when I finally got the opportunity to start working with him, it's one of those things where I had followed him for so long that I sort of understood his music. After just having a few conversations with him, I started to really understand him and how he works and how his mind works. Sort of the same way that I work with Tech because I understand – Tech could shoot me a text message or something with just a sentence or two in it of what he wants to do, and I'll know exactly what he's going for. I have the same thing with Lynch, I've been able to sort of build that with him. I think just understanding him and understanding the way his mind works makes it really easy to know what he's going for.
How dark do you plan to go with Mannibalector?
Well, we'll have to see. The ones I'm working on now are really dark. Darker than anything we've done so far. I don't know if you've heard him talk about this Holloween EP that he was working on. That EP was probably the darkest of all the music and I'm going even darker now with the stuff for Mannibalector. It's going to be dark.
-Victor Sandoval, Assistant Editor Strange Music
Follow Victor on Twitter: @VicMSandoval