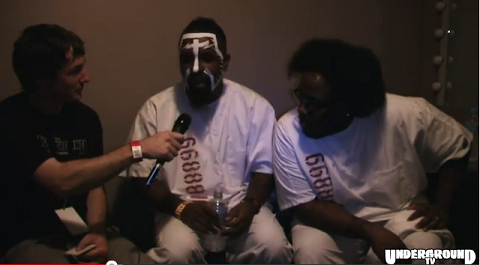 Somewhat reminiscent of that old Monty Python sketch where a man is interviewing another and there is only one microphone and that microphone was always on the person who WASN'T talking, Underground TV brings you this exclusive interview of Tech N9ne and Krizz Kaliko when they were 'down under' earlier this month. In addition to touching on his favorite part of 2011 – Tech visiting the troops in Kuwait, Tech states he has "a lot of plans but not enough time" for 2012 – including Klusterfuk AND an untitled solo album AND the highly anticipated Kabosh album, add Kali's Kicking and Screaming and you got yourself a mighty fine year.
Click HERE to watch the full interview or scroll below.
What Strange Music album are you most looking forward to in 2012?
Let us know in the comments section below!