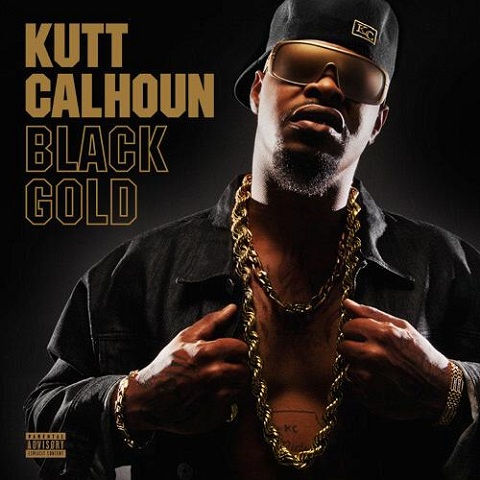 Black Gold was born from the drive and passion Kutt Calhoun felt during the recording process of KELVIN, two things that weren't lost on HipHopDX as they took a closer look at the Kansas City Chief's latest release.
The brand new album marks the fourth full-length release for Kutt Calhoun with Strange Music and sees the Midwest native tackle bigger sounds and deeper emotions:
By stark contrast, the album's tail end displays an emphasis on subjects that are more relatable, with thankful perseverance ("That's My Word"), relationship troubles ("Baby Momma Drama") and societal chaos ("Hello and Goodbye") filling the rapper's lyrical spirit. In each instance Calhoun sounds as focused as ever, with the latter track sending an impassioned prayer to the victims of Sandy Hook.
With a final ranking of 3.5/5, HipHopDX rewards Kutt Calhoun with a shining review and kicks off what is sure to be a smash opening week for Black Gold.
Click here to read the full review.
CLICK HERE TO PURCHASE BLACK GOLD NOW!
Do you agree with the review?

Is this Kutt's best?
Let us know in the comments below!