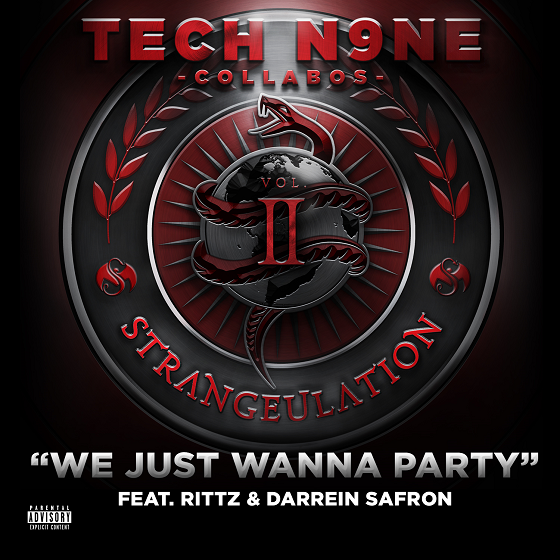 Your weekend soundtrack has just arrived. 
After the release of Tech N9ne Collabos: Strangeulation Vol. I, fans were left to wonder how Tech and company could possibly up the ante with a volume two.
Today, their questions were answered in the form of the first official single off the upcoming Strangeulation Vol. II, "We Just Wanna Party".
Tech and Rittz both deliver the kind of lyrical dynamite they're known for, with their verses tied together perfectly by a sultry hook from St. Louis-based crooner Darrein Safron.
Hear the track below, and look out for Tech N9ne Collabos: Strangeulation Vol. II dropping November 20th!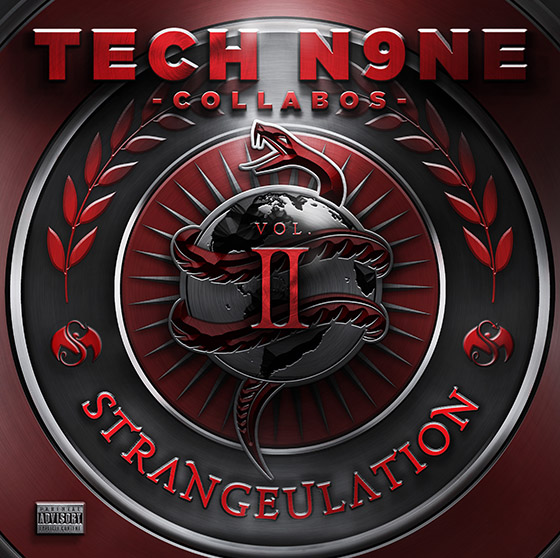 CLICK HERE TO PRE-ORDER
TECH N9NE COLLABOS: STRANGEULATION VOL. II!
What did you think of the track?
What's your favorite track off the first Strangeulation?
Let us know below with a comment!