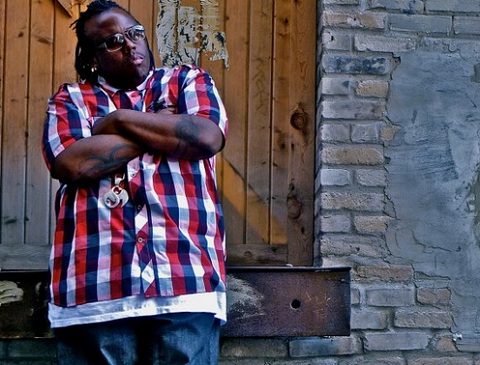 News from Krizz Kaliko's Kickin' And Screamin' continues to hit Twitter as fans prepare for the album's arrival on 5/15/12.
After confirming Twiztid for the album, Krizz Kaliko recently updated fans via Twitter with a few hints of what they can expect. Among the hints that Kaliko dropped was news of an unexpected guest feature. Kaliko also teased the possibility of his children appearing on Kickin' And Screamin'.
Readers might recall that Krizz Kaliko's Kickin' And Screamin' had everyone at Strange Music "freaked out." It looks like the freaking out continues because Strange Music CEO Travis O'Guin jumped on Twitter himself to address the album's progress and even called it "Incredible." After labeling this the "best CD he's ever recorded", Krizz Kaliko is certainly raising expectations and if Travis O'Guin's comments are any indication, Kaliko may have landed a hit record.
Stay tuned for more on Krizz Kaliko's Kickin' And Screamin'.
Follow Krizz Kaliko on Twitter: @KrizzKaliko
What do you think about all the news surrounding Kickin' And Screamin'?
Are you excited to hear more from Krizz Kaliko?
Let us know in the comments section below!
Photo by Tyler McBride