Join ¡MAYDAY!'s guitarist, keyboardist and producer Plex Luthor as he attempts to block out the world and achieve a runner's high in the music video for "Lando's Jam" from Take Me To Your Leader!
This visually stunning music video displays Plex's pre-tour workout routine in poetic fashion, as Plex runs through Miami and passes by by the various beaches, neighborhoods, and other beautiful locales that the Florida city has to offer.
Plex recently revealed that he ran three miles a day in preparation for Hostile Takeover 2012. He wasn't lying!
What has become the norm for a ¡MAYDAY! video is remarkable none-the-less: another stylish and beautifully-done music video for the fans to savor until the next one.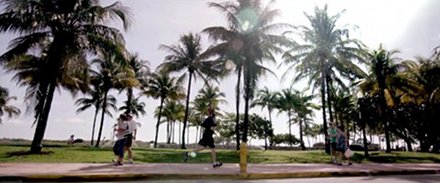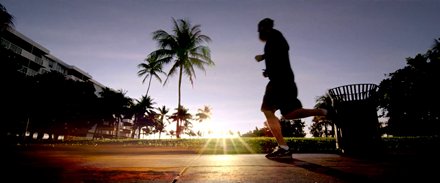 Click here to purchase Take Me To Your Leader
OR
Go to Best Buy and get KLUSTERFUK included!
What was your favorite part of the music video?
Leave your thoughts in the comments section below!