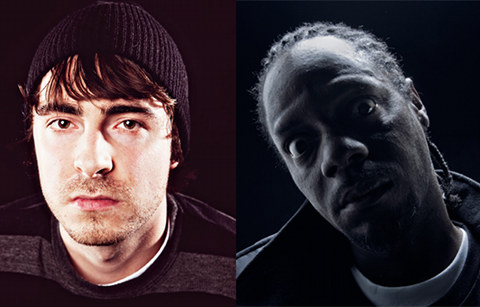 Behind every classic horror movie is great music to fuel the suspense. With Mannibalector, Brotha Lynch Hung had the advantage of collaborating with one of the most creative and hardest working men behind the boards: producer Seven.
By now you might as well call him Strange Music's very own maestro: Seven has been producing an endless stream of music for nearly every artist on the label. As of late, he's been tackling entire projects from top to bottom, most notably Lynch's Mannibalector. Having done all but one of the beats on the final chapter to Lynch's Coathanga Strangla trilogy, he has an unparalleled perspective on the making of a masterpiece.
We got a chance to talk to Seven to find out what it was like to craft the most horrific album hip hop has ever seen with one of rap's most devious emcees.
How has the workload been treating you? In the past four months you've single-handedly produced three entire EPs and then some. Your production has been on CES Cru's 13, Kutt Calhoun's Kelvin, Tech's EBAH and Boiling Point and Krizz Kaliko's Neh-Mind. What has that experience been like for you?
Hearing you say that is actually kind of crazy. Hearing you name back the albums and everything, I never really got a chance to digest it because everything's been moving so fast. All the projects. It's been good. It's been busy and just keeping me super busy. I'm glad that I've been able to be such a big part of all those projects.
You've always been a hard working guy and have always stayed pretty busy, but what has this experience been like? How have you grown from this experience because I don't know if there's that many producers that have to take such a workload.
The thing about it is, I've been able to work with the artists a lot more one on one when I'm doing a majority of the production on the albums. I think that it can make for a more cohesive project. I'm a fan of projects that only have one producer or a few producers, like focusing directly on the artists and trying to create a lane for that album and I've always wanted to do that so essentially that's what I've been able to do on all these projects that I've been doing recently. I feel like I've grown a lot just being able to exercise the whole idea of being the main producer and developing a sound for the project one-on-one with the artists as opposed to just making beats, sending over beats and letting them just choose from batches of beats. Now we get to really sit down and craft a project from the ground up.
That's definitely a lost art these days. It's cool to see you doing that with the artists on Strange, which brings us to the Mannibalector album you did with Lynch. When you listen to the final product, what do you think about it?
I can tell a growth between me and Lynch. I think our working relationship shines most on this album. You can listen to the album now and tell that we've been working together for years. We've been doing it since Dinner and a Movie. I think that you can tell that most. Our chemistry is really at its highest point on this project. I love the way the album came out. I think Lynch did his best and I really tried to take it there with the production. Since it's the finale of the trilogy I knew that it had to be the highlight so I tried my best to take it to that point and I think it did.
It took quite a bit of time to make and I think you can tell that in the end because it's very finely crafted. Do you think it was worth the wait, if you were a fan?
Yeah, I do. The thing about this album, thinking about it now, we worked on this album for over a year which is unique because a lot of Strange albums don't get that kind of attention for that long. We don't normally have a year to work on a project. When I was kind of preparing some of the files for the final mixdown on Lynch's album I looked back on some of the older beats from the beginning of the album and man, there's a whole bunch of beats and song ideas and different things that me and Lynch worked on a year ago that were supposed to be on this album. Now listening to the final product, going back and comparing it to some of the ideas that we had in the beginning, I'm really glad that we got that time because it's that much better of an album.
Out of all the songs that are on there now, how many were around in the beginning stages?
Barely any. Like, none of them. We probably have enough material to make a whole 'nother album, you know? Based off the stuff from the first six months, a lot of that stuff we didn't end up using. All the stuff on the album was the most recent material.
Why do you think so many of these got rejected?
I don't think it was a matter of the songs not being up to par or getting rejected, I just think that we had so much time that the ideas, concepts and direction that we wanted to take the album just changed overtime. If you work on something long enough, over a year, the whole idea can be totally different in the end than what it was a year ago. It's different if you work on an album for month, because you have a focused idea and you know what you need to get done. But over a year, so much can change. It was a matter of us having so much time and being able to make so many songs. The old ones just sifted out and the newest material was best. That's really all it was.
So those new songs that were better probably raised the standard to where you guys were like "These old ones aren't going to make the cut anymore."
Exactly. I can remember Lynch and I having these talks and every time we'd do a new song we'd be like "Okay, the next one has to top that. If it doesn't top that, that's how we know it's a no-go" and we just kind of worked that way, where we're like "Every song has to top the last one." That there started to make the old ones go away, you know what I mean? We had so much good material and that was kind of the goal, to make the next one top the last one.
How is collaborating with Lynch different than the other artists that you work with?
Lynch's mind works differently. He's got a different way of constructing songs. He's a weird guy when it comes to writing songs and the way that he does it. He'll write a whole song to nothing and then will make the beat later. I've never really worked with any artists that have done that before. Lynch is one of the few to think like that. He'll come up with a song title and the whole idea for the song and then we beat around that. He'll have the whole album structure: song titles and everything before we've made any of the songs. It's interesting and different to get to work that way with an artist.
I know you were a Lynch fan growing up, did you ever think you'd be working on one of the most important projects of his career, and how does that feel?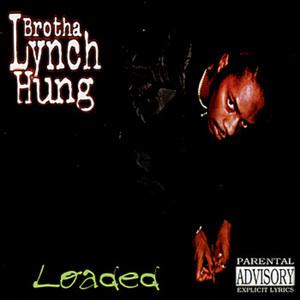 I was a huge Lynch fan especially when Loaded was out. I was in high school when that album came out. My whole sophomore year of high school, that was like the soundtrack to my life during that time. Now I can honestly say I didn't ever think I would get a chance to work with him. I guess looking at it now, it's kind of crazy. Everything moves so fast all the time that I never get to sit back and really just have the album and put it in my CD player in my car and look at the credits and say "Wow, I produced this!" It never happens because my life is always moving so fast with all these projects. In those moments that I do get to really try to digest that, it's crazy! It's surreal.
What was it that made you want to listen to him so much?
His music at the time was about as gangster as you could get. When I was younger I'd listen to lots of NWA, Ice Cube, and super-gangster shit. I came up on that. Lynch was like a new era of that and was as hard as you could get at the time. When I was young that's all that I wanted to listen to, the hard shit. What Lynch did was actually really new. Nobody had done what he was doing. He was the originator of what he did. He was completely and totally original. There was nobody like Lynch. That was the shit.
Now up to this album Mannibalector, you guys put a lot of work into this album. Is this your favorite one out of the trilogy?
Yeah this one and Dinner and a Movie. Those two albums are my favorite, they're different in different ways. Dinner and a Movie, Lynch hadn't made music in awhile and he sounded super hungry and fresh. I don't know how else to describe it but that album had this special spark. This album I feel like it's Lynch at his best: lyrically and delivery wise. He's really on top of it on this album. The production that I was able to come up with on this I'm really proud of what I was able to do. I wondered going into this album how we were going to pull it off, if I'd be able to rise to the occassion on this one and make the best of the three or make the finale what it should be. I'm glad I was able to come through, at least I feel like I came through. It seems that everybody else likes it so we'll have to see as more reviews come in and everything.
What are some of your proudest moments on this album in terms of production?
There's a couple different beats on there. The beat to "Stabbed" is one of my favorites. One thing that was unique or interesting on this album was that Lynch and my birthdays are pretty close to each other and it's like in the same week. I remember sitting down on my birthday which is January 6 and that's when we were working on the album and I was like "Aw man, it's my birthday, I have to make the craziest beat for Lynch!" and that was the day that "Stabbed" was made. It was at the end of the day and I was like "Here you go. It's my birthday and this is what I made." A few days later on his birthday he hit me up "Okay you sent me the craziest ones for your birthday, you need to send me one even crazier for my birthday" and I was like "alright, alright, alright." The bar had been set so I sat down on that day and made another crazy one and I think that was the day I made "Krocadil", on his birthday. And those two are probably still my favorites from the album: "Krocadil" and "Stabbed". I remember just sitting down and having such a big goal to meet on those days and it all worked out. I guess they were meant to be that way.
If you were to take a song from this album and play it for someone who doesn't know what Lynch is about at all, what song would that be?
What is it about that song?
Because "Meat Cleaver" showcases Lynch in his element. It's the best of what he can be. What he does on that song delivery-wise is just like "Oh my God!" and lyrically he just kills it. Actually, that particular song and that particular beat were one of the older ones. That one was, man that beat is pretty old, it's from two years ago or something like that, a year and a half ago. It's probably one of the first ones he chose for the album. He didn't record anything to it for a really long time and i was kind of surprised that he still wanted to use that beat, but then when I had heard what he had done to it I was just like "Oh man, this is so amazing!" His delivery is the best on that song to me. I think that that song will sum up to someone who hasn't heard Lynch before what he's capable of doing.
Looking back through the entire process of these trilogies, is there anything you wish you would've done differently?
Nah, I don't think so. I think the trilogy came together how it was supposed to, exactly how it was supposed to be.
Click here to purchase Mannibalector on iTunes
What did you think of the interview and what Seven had to say?
Do you think Mannibalector is the best out of the Coathanga Strangla trilogy?
Leave your thoughts in the comments section below!