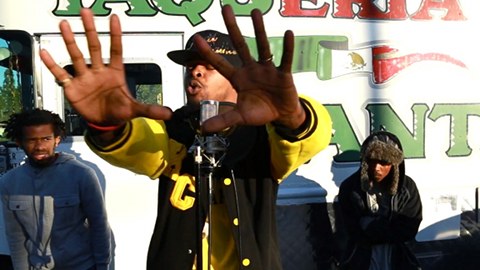 Kutt only knows how to rip mics in half.
Watch Kutt Calhoun bust his verse from Krizz Kaliko's "So High" in another edition of the Team Backpack cypher (check out the one with Krizz Kaliko here). His vintage verse fits this instrumental like a glove in an indisputable display of skills.
Tech N9ne's cousin Oobergeek ("No More Music By The Suckas", "I Love Music") also drops his bars at the end and caps off what can only be described as Raw and Un-Kutt dope.
WATCH
CLICK HERE TO PURCHASE BLACK GOLD
Who had your favorite verse in the cypher?
Leave your thoughts in the comments section below!