With the blessing of Mike Posner's hook and production, Rittz done fucked around and made a car-driving anthem with the single "Switch Lanes" from The Life And Times of Jonny Valiant. This song carries the tradition of other great tunes that are ready-made for a full tank of gas and somewhere/nowhere to go.
We decided it would only be proper to list some of those songs out for your glass house enjoyment. Get your iTunes and CD burner ready.
2Pac – "Picture Me Rollin'"
When 2Pac got out of prison on a bail paid for by that of Death Row records, he had a lot to say and did it in a very short amount of time. His album All Eyez On Me was the result of that cathartic release, and shrouding just about every song on the sprawling double-disc classic was a middle finger: "Picture Me Rollin'" is one of those songs. Set to a smooth and laid-back Johnny J beat, 2Pac sets the mood from the jump: "Picture me rollin' in my 500 Benz." For anyone that made it to be behind the wheel of a fine automobile despite the naysayers (i.e. "haters"), this is the track to bump.
ScHoolboy Q – "Hands On The Wheel" (Feat. A$AP Rocky)
Out of all the songs on this list, Schoolboy Q's "Hands On The Wheel" has probably encouraged the most reckless driving (and reckless behavior for that matter). A dizzying ode to consumption and doing whatever-the-fuck, this hit was ready-made for the car and a heavy foot on the pedal, just be sure you're not actually on the things that ScHoolboy Q and A$AP Rocky are rapping about while you take your car out to this song.
Kanye West – "Drive Slow"
Some driving songs aren't meant for the highway but for the strip. As the title implies, Kanye West's "Drive Slow" is meant for "crawlin' like a caterpillar" as guest lyricist Pall Wall states in his verse. This song is a celebration of automobile admiration, a meditation on the features of a whip that draws passerby attention. The optimum way to bump this song is leaning back in a big-bodied Cadillac, driving through your city's entertainment district as slow as possible.
Dr. Dre – "Let Me Ride"
Arguably the most quintessential driving song that hip hop has ever made. All the pieces are in place: the song about driving on the greatest album from the coast that's best for driving. Besides the obvious subject matter and the way it's supported with Dre's charismatic flow and delivery, the song is made into a gus guzzler by its instrumentation: an outrageously funky bassline, restless hi-hat and the patented g-funk synth floating above it all make this song the soundtrack for highway flossing.
Rick Ross – "Maybach Music" (Feat. Jay-Z)
Luxury, palm trees and opulence are all captured in style with the first and best entry into the "Maybach Music" song series. Backed by a stellar and cinematic production from J.U.S.T.I.C.E. League, Rick Ross and Jay-Z describe life as it revolves around their passenger status in their very own Maybachs. The lifestyle as a boss in your own world is given a soundtrack, to what sounds like carefree triumph in behind the curtains and tinted windows in one of the most sought-after luxury vehicles in the world.
Devin The Dude – "Lacville '79"
For anyone that's ever had a whip that's falling apart and has cost more in repairs than a brand new car would, here's the song that's dedicated to your pride and joy. Devin The Dude, Texas's most likable stoner and emcee, throws down bars dedicated to the car that he just can't get rid of. Over a laid-back southern groove with subtle guitar licks to support the head-nod-inducing bassline, Devin breaks down the mechanics of his Cadillac and translates the joy of driving one like only a Houston-native could.
Ludacris – "Move Bitch" (Feat. Mystikal)
Okay so maybe THIS song has encouraged the most reckless driving (or behavior, once again) out of any on the list. If there's one song to take your everyday driving and turn it into a game of Grand Theft Auto, this is it. Over a stomper of a beat crafted by legendary southern producer KLC ("Make 'Em Say Uhh!", "How Ya Do Dat", "Bout It Bout It II"), Ludacris and Mystikal channel scrapping and road rage in fine southern-rhyme fashion: dropping lines like "I'm doing a hundred on the highway, so if you do the speed limit get the fuck out of my way," making this the perfect song to get you pulled over, arrested, or both.
Lost Boyz – "Jeeps, Lex Coups, Bimaz & Benz"
Long before Lloyd Banks dropped "Beamer, Benz or Bentley" came this gem from Lost Boyz. The fact of the matter is, nothing in the Lost Boyz verses give any indication towards driving whatsoever, but the mid-tempo groove and anthemic chorus make this an eternal summer jam that can only be fully appreciated in the breeze of a dropped top or an open window.
Freeway – "Rolling Down The Freeway"
The most sinister of all the songs on this list belongs to Freeway in this overlooked classic from State Property Presents The Chain Gang Vol. II. This Bink-produced banger has Freeway relating all the ways that crime pays and uses the freeway as a metaphor to be the means to dirty work. The mid-tempo groove quickly picks up speed by a shattering violin that makes you feel twice as big and want to drive twice as fast.
CLICK HERE TO PURCHASE
THE LIFE AND TIMES OF JONNY VALIANT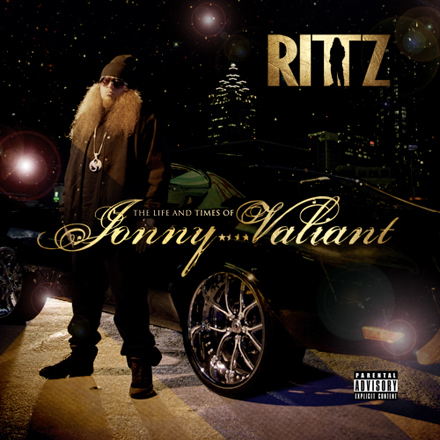 What did you think of this list?
Which songs did we leave out?
Leave your thoughts in the comments section below!