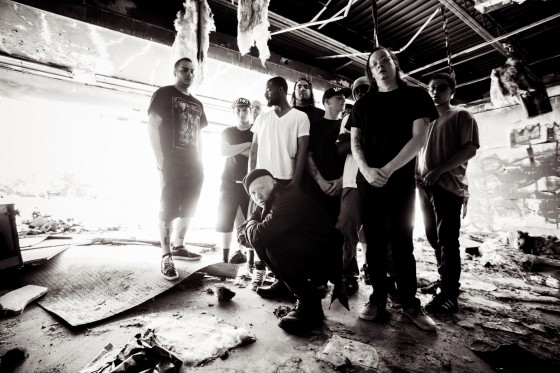 Metal band King 810, out of Flint, MI, will be heading out on Tech N9ne's upcoming Special Effects tour. Accompanied by Chris Webby, Krizz Kaliko, and MURS; this should prove to be a truly live show.
Originally formed in 2007, the band draw a hugely loyal fan base, appealing especially to their hometown of Flint, Michigan, with their dark, ominous brand of heavy metal that zeros in on life struggles and negative aspects of society. In a landscape of violence and a constantly collapsing economy, KING 810's music provides their fans a much-needed catharsis.
Upon its release, KING 810's controversial video "Killem All" created quite a stir with its violent and disturbing footage. When asked about it in a Noisey interview, singer David Gunn responded, "A lot of people will look at that video and think it's just a bunch of clips, but we didn't create that footage, it's all real stuff that really happens—I don't understand how anyone would be offended by it. It's not a glorification of violence at all, but we can't tell our story without it."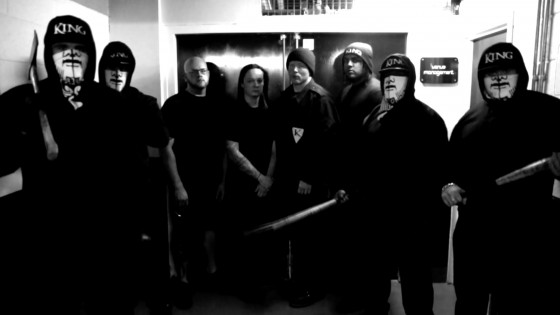 Their most recent album Memoirs Of A Murderer is the sound of pure, distilled rage. From listening to the music, it's easy to understand their appeal to the disenfranchised. Singer David Gunn's vocals leave a scar, bringing his troubled past to life with every scream. The band's makeup of Andrew Beal on guitar, Eugene Gill on bass, and Andrew Workman on drums provide a sonic backdrop that can only be described as pure bedlam.
Notorious for rowdy crowds and energetic atmosphere, fans will not be disappointed when they experience the enthusiasm (and inevitable mosh pit) that KING 810 sparks during live performances. Stay tuned for mayhem, because it's coming to a city near you.
Tell us how you learned about King 810:
Which show date will you attend?
Let us know in the comments below.
CLICK HERE FOR TICKETS AND VIP PACKAGES