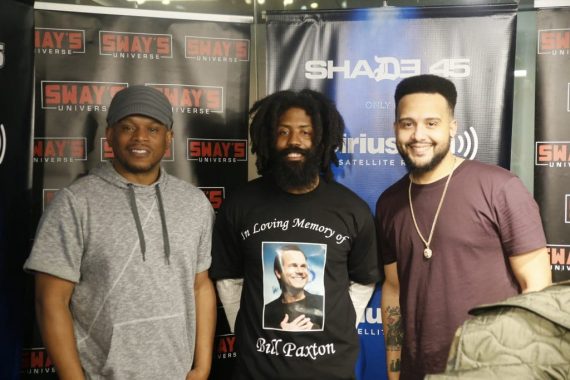 With his new album set to drop on Friday, Captain California heads to the East Coast!
On Tuesday, MURS traveled to New York to visit with the crew on Shade 45's Sway in the Morning and talked all things Captain California. From his son, to breaking down his lyrics, to trying to work with ICP's Violent J, Murs covered it all. He and Curtiss King even performed a live rendition of their new collaboration "Lemon Juice".
Get ready. On Friday, March 10, it's time for Captain California!
CLICK HERE TO PREORDER MURS' 'CAPTAIN CALIFORNIA!'