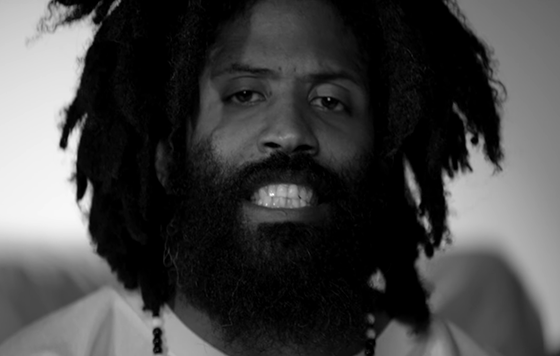 As we near the release of MURS's second Strange Music album, Captain California, the independent mainstay has unleashed a set of visuals for his powerful single, "GBKW (God Bless Kanye West)".
Though named after Kanye West, the song itself has little to do with the controversial figure. As opposed to covering much-maligned rants, fashion shows, and erratic behavior, which have been debated ad nasuem, MURS uses Kanye's name as a jumping off point, instead highlighting the story of a "young black man trying to make it on his own". Following the hero of the tale through the many obstacles he faces on a daily basis in a striking black-and-white style, MURS brings the story to life, giving the struggle of many black men a specific face. In turn, it allows us to connect to the struggle in a much deeper way.
From the lyrics to the video, "GBKW (God Bless Kanye West)" is a true storytelling cut and sets the tone for Captain California, due out March 10th. Pre-order your copy today!
CLICK HERE TO PREORDER MURS' CAPTAIN CALIFORNIA!