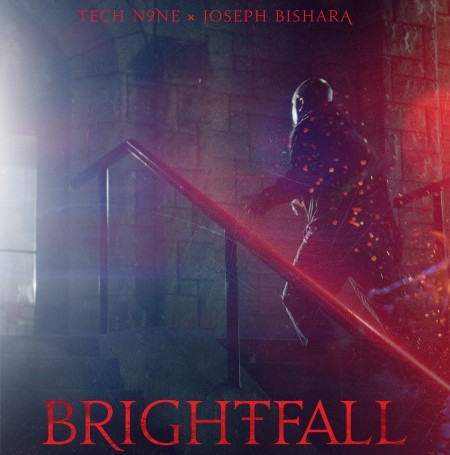 "This is actually when the fight starts! I first saw it in its infantile stages while in night service with my mom when I was 5! Now it's all grown up like me and still following me! This is not fictional. I saw it! Now you get to see the description of my darkness through this short film. Back stories will follow! October 26! HAPPY BIRTHDAY MAMA! I will kill this thing I think cursed you throughout your angelic but turbulent and sickly life! I love you!" – Tech N9ne
Brightfall, a short film and the first release from Strange Films, in collaboration with Execution Style Entertainment, finds Tech N9ne in a war against the subdued darkness that permeates his being. His internal struggle manifests itself outwardly in a form that both oozes evil and threatens to overtake the world around him. Is the light he follows his salvation or is it leading him further into the darkness?
Written by David J. Schow (The Crow, The Texas Chainsaw Massacre: The Beginning, Letherface: The Texas Chainsaw Massacre III) and starring Tech N9ne, Joseph Bishara (Insidious film series, The Conjuring film series, Annabelle film series) and Lorenzo Antonucci (Ballers).