You don't know what to call it. Some try to describe is as "charisma", "swagger", "personality" or "likeability" but it's that thing that separates the superstars from the rest.
It's the "it" factor, and Rittz it's something that Rittz certainly possesses, as you can tell from the videos you are about to see.
In preparation for the "Switch Lanes" music video featuring Mike Posner from the upcoming The Life And Times Of Jonny Valiant, we took a look back to see how Rittz has evolved into the soon-to-be-superstar that he is today. Take a look.
Rittz – "Walking On Air"
Beer pong and a party-loving posse make this a an awesome visual for those moments when you feel like nothing can get you down.
Rittz – "Sleep At Night" Featuring Yelawolf
A surreal scenario: clowns, a birthday party and a girl that didn't appreciate Rittz when she had the chance. Yelawolf adds a gut-busting chorus to this vengeful tale.
Rittz – "White Jesus"
Trippy visuals adorn this music video directed by Yelawolf. Put your faith in Rittz.
Rittz – "Questions" (Tech N9ne) 2012 Remix
Rittz gives his first performance as a Strange Music signee in the booth in front of Tech N9ne himself, spitting over the beat of the general's all-time classics.
Rittz – "Bloody Murdah" Remix (Feat. Tech N9ne)
Rittz and Tech N9ne are displayed in a black and white motif to show you what murder looks like. Tech N9ne kills as usual.
Rittz – "For Real"
In this debut visual from The Life And Times of Jonny Valiant, Rittz gives visual definition to the word "menace". No fucks are given here.
CLICK HERE TO PRE-ORDER THE LIFE AND TIMES OF JONNY VALIANT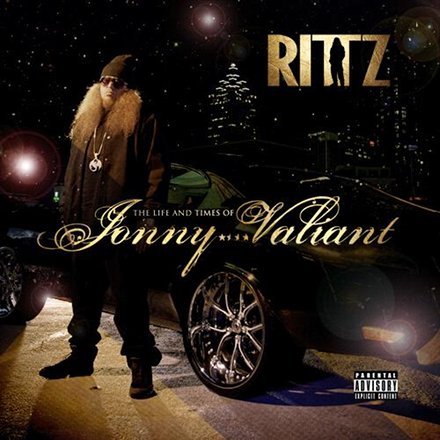 Which one of these videos is your favorite?
Leave your thoughts in the comments section below.