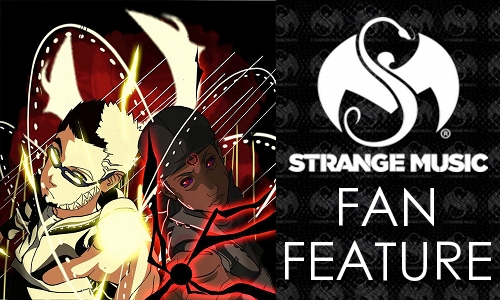 At Strange Music we get a lot of fan art, but one die hard from Louisiana separated himself from the pack with a hip-hop-meets-Manga rendition of CES Cru. Ubiquitous, one half of the ferocious emcee tandem, took notice of the illustrations and ever since then the young artist's life has never been the same.
We came across Chris Valachie during our search for an artist to do the CES Cru lyric book. Upon Ubiquitous's suggestion of a kid from Louisiana who had submitted some illustrations of the emcee, we were immediately sold, and the sole artist of the CES Cru Constant Energy Struggles Lyric Book was found. As it turns out, the illustrations used for the lyric book are just the tip of the iceberg as to what he has in store for Ubiquitous and Godemis.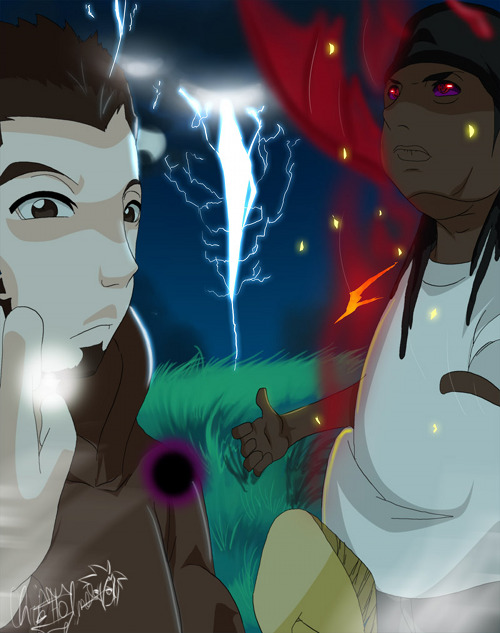 Inner Demon Cross is a Manga in the making that started when Chris was only six years old. Growing up on Dragon Ball Z amongst other Mangas provided the inspiration for him to create a unique four-part Manga series involving multiple characters and huge story arcs. "Have you heard how big this thing Is? It's huge!" remarked Ubiquitous as he marveled on the ambition of young Valachie.
As it turned out, CES Cru provided not only a confidence boost and a new audience for Chris, they also gave him the missing pieces he was looking for to fill out the storyline in Inner Demon Cross. A longtime fan, the normally shy and reserved Valachie read that it was actually quite easy to reach out to the artists on Twitter, and hit up CES Cru with one of his initial sketches. Ubiquitous, impressed with the work, retweeted it to his followers. After the endorsement, Chris asked if he could feature the group as characters in his manga, to which CES Cru happily obliged.
Chris says:
After getting their permission I kind of came up with the storyline and it's a huge, huge story arc. I was stuck for a bit because there were huge holes in the story and I was actually in need of a few characters so once I actually added them I had this huge major inspirational idea for ten more characters. I [CES Cru] into what I called The Planet Guardians. Ever since I put them in it's been a major help to the story. Now I'm dealing with the second installment of the four parts.
The timeline on the Manga's entire completion is undetermined, but Chris assures that he has "a lot of work" to put in. The tireless artist, who channels his endless creative energy into countless all-nighters, now resides with friends in Texas to pursue his dream and live on his own away from home. His goal? No less than the starry-height ambition to have his Manga equal and even surpass some of the most renowned of all time.
I've always had a goal to surpass Dragon Ball Z and to get on a fanbase with theirs and hopefully in the future I get to work with some of my favorite Manga artists and maybe do some collaboration works like they're doing now.
We hope to see Inner Demon Cross come to be sooner than later, but until then we at Strange Music support Chris in his effort to do something big on his own terms. After all, that's the Strange Music way.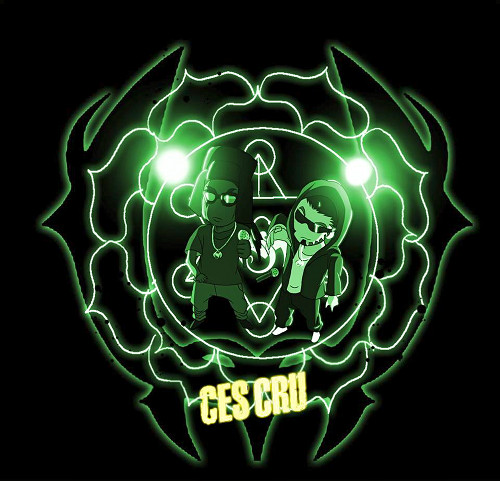 CLICK

HERE

TO DOWNLOAD THE OFFICIAL CES CRU – CONSTANT ENERGY STRUGGLES LYRIC BOOK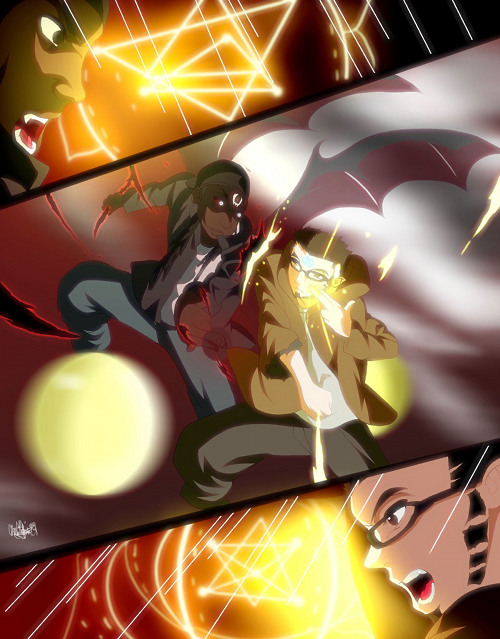 – What do you think of a Manga with CES Cru as some of the main characters?
– What do you think of Saint-Chris's art?
Leave your thoughts in the comments section below.