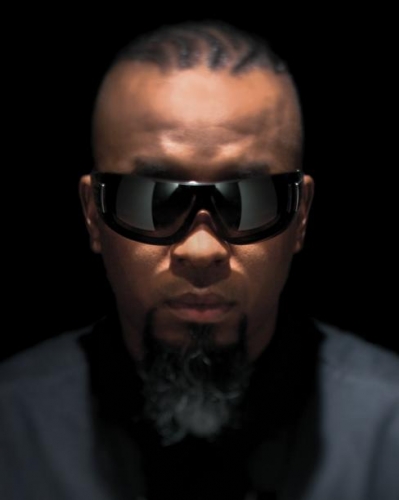 Tech N9ne sat down with the people from Yo Raps Magazine for an interview. Tech discusses faith, his face paint, the struggles between good and evil, and what his fans mean to him.
"I want them to all know that I'm very thankful for them having me. I'm thankful for every last one of them. Without them, I would be nothing, you know what I'm saying. I just came from a cruise. I took my whole entire family to CoCo Cay, Bahamas, to ST. Thomas [USVI] and to St. Martin [USVI] on a Royal Caribbean. I got one of their bigger suites. It's all because of my motherfucking fans; they buy my records. I'm able to reward my family and show them the world because of my motherfucking fans. I love them! Thank you so much! It ain't just love because of what they give me — materialistic, no. It's the love they give my music. Even if they download it and give it to other people, they're teaching people about my music. It's helping me take my kids places and get my kids braces. That rhymes but I didn't mean to. It's just a wonderful thing. I want to say thank you to all my fans. I'm about to grow this Tech N9ne thing even more. They're going to be truly proud of me, thank you to everybody."
Click here to read the entire article.