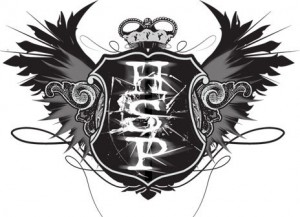 Krizz Kaliko's highly anticipated third release with Strange music, Shock Treatment, includes the track "Hard Core" which is produced by David Sanders II. Sanders has a long history of working with Strange Music and Krizz Kaliko. He produced two tracks on Krizz Kaliko's first solo effort with Strange, Vitiligo, as well as seven tracks on Tech N9ne's first "Collabos" project, Misery Loves Kompany, and four tracks on Tech N9ne's solo album, Killer.

Here is more info that we gathered from David Sanders II's Myspace:
…The sound of wondrous music piqued David's interest at the tender age of thirteen. Being a producer who continually expands his musical horizons into many genres is due in part to his early influence of New Wave and Synth-style music. "I started producing because music has always given me a feeling I never felt before, a feeling that is impossible to describe in words and only is meant to be experienced," Sanders states. He adds, "To me there's nothing like opening up a CD of one of your favorite artist's albums and reading your name in the credits. When people who bought the album show me love, it means a lot to me."…
"'That Box', which features a beat box and a crunk-like, club ready beat from promising producer David Sanders II, kicks off the sexually focused section of the album."
–The Source Magazine–
"…the producers also step their game up on this one giving Tech N9ne dope beat after dope beat. Produced almost entirely by Michael Summers and David Sanders, Misery Loves Kompany is solid throughout with beats that maintain the dark vibe that fits Tech N9ne's style but still manages to be accessible…Misery Loves Kompany is one of the better produced albums Tech N9ne has put out."
–RapReview.com–
To learn more about David Sanders II, check him out on Myspace, Facebook and follow him on Twitter.
Shock Treatment, Krizz Kaliko's latest release with Strange Music, features the singles "Elevator" and "Stripper Dance". The album features Stevie Stone, Big Ben, Kortney Leveringston and Irv Da Phenom along with Strange Music labelmates Tech N9ne, Kutt Calhoun, Big Scoob and Brotha Lynch Hung. Shock Treatment In Stores September 14th! Click here to Pre-Order.