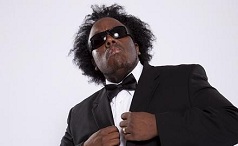 Behind every creation there is a mad scientist. The type that is so genius, it's almost scary. The Frankenstein monster had Victor Frankenstein. Strange Music has Krizz Kaliko. Quite possibly the most talented individual in music today, Krizz Kaliko has proven to be the glue behind Strange Music's albums. From Tech N9ne releases to Big Scoob's debut, Krizz is involved in everything. Kali has been responsible for nearly every hook to come out of Tech N9ne's catalog. When asked to do so, Kali will also rise to the occasion and drop some of the sickest guest spots. Just take a look at 'Welcome To The Midwest". So with all of his immense talent and charisma, what could Krizz Kaliko have in store for 2011?
Krizz Kaliko has covered just about every musical style an MC could think of. His debut release, Vitiligo, was a straight up Hip Hop record sprinkled with some R&B influence. Kali has always released softer music targeted to the female audience, and this record was no different. It wasn't until Genius that fans really saw what he could do. On Genius, Krizz Kaliko expanded his sound and matured as an artist. The content of the record proved to be more personal than that of Vitiligo. Krizz opened up about his heartbreaks and his aspirations as an MC. On tracks like "So High" and "Dead Wrong", Kaliko unleashed lyrical bombshells. He showcased his talent as an elite MC and put aside all notions of only being Tech N9ne's hype man.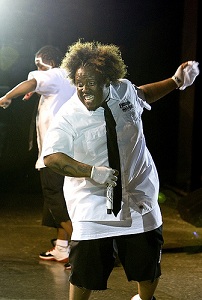 Most recently, Kaliko has announced work on an EP. The new project, simply titled S.I.C., has no release date or any details behind it. Speculation though, could lead us to believe that Kaliko may have a few surprises up his sleeve. In the last month, Kaliko has spent significant time in Atlanta working with local talent. News of a collaboration with mega star T-Pain spread like wildfire. The two vocalists have a lot in common, and both double as MC's and singers. Perhaps, we can one day anticipate a full project between the two. Working in Atlanta also allows Kaliko to work with some of the hottest producers in the country. Could Kaliko's new project have Southern roots? It would definitely be interesting to hear Krizz Kaliko take on a little of the South for his new project. Something along the lines of Outkast meets Cee-Lo. We can only hope Kaliko continues to expand on his new project in order to fully display his capabilities as a musician. Afterall, Krizz Kaliko is not just an MC or a singer. He is a true musician. A genius.
-Victor Sandoval, Strange Music Blogs Contributor