Coming off one of the hottest years for Strange Music, it is looking like everyone wants a piece of the indie monster label. With a roster of superstars, Strange Music is shaping up to be a powerhouse of talent in the industry. So, as the label steps into the spotlight, it would only make sense for Strange to scout more talent. Tech N9ne, Krizz Kaliko, Kutt Calhoun, Jay Rock, Big Scoob, and Brotha Lynch Hung are all expected to drop new projects in 2011. With so much attention on Strange, now would be the perfect time to introduce a new face to the world. This would be the perfect platform to push a new successful artist, in both a business and creative sense. The million dollar question though, is who does Strange sign next?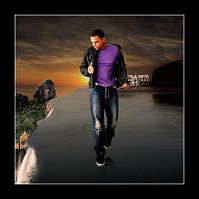 Taking a look at the landscape of unsigned artists, it's always a good idea to start close to home. As the birthplace of Tech N9ne, Kansas City has no shortage of spectacular local talent. The first that comes to mind is the always charismatic Craig Smith. The Kansas City native has been making a lot of noise as of late. Craig Smith has already caught the attention of Strange Music, having appeared on multiple albums for the label. His signature call, "Mista Smith", can be heard on tracks like "Laughing Stock", "In The Air", "What's Next", and "Like I Died (Remix)". Smith's unique voice can be picked out from anywhere, and his presence hits listeners without warning. Smith's appearance on "In The Air" shines as an example of a guest spot that can keep up with Tech N9ne. His smooth delivery and laid back swagger give the impression of a confident MC who can spit with the best. Given his sound and subject matter, Strange Music could easily package Craig Smith as a mainstream hopeful. He has all of the characteristics of a superstar, and it doesn't hurt that he can deliver hot bars.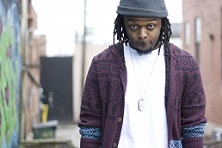 You don't have to look too far to find yet another Kansas City talent worthy of the snake and bat. Irv Da Phenom has been blazing through the independent scene on his lyrical and vocal abilities for years. The MC doubles as a singer and much like Krizz Kaliko he excels at both. Just like his peer, Craig Smith, Irv has found himself featured on several Strange Music releases. On Tech N9ne's "Hunterish", Irv drops an adrenaline pumping verse that showcases his knack for speedy rhymes. Irv is not a one trick pony though. While he may be able to deliver quick flows like Tech N9ne, Irv can also switch it up and lace a track with wordplay that would make backpackers hit the rewind button. On his latest mixtape track, "Toyota Mode", Irv breaks any preconceived notions of his music. His R&B influence is nowhere to be found as he unleashes straight lyrical fire, and crumbles lesser MC's. When Irv does feel the need to belt out hooks though, he could give most singers a run for their money. His feature on the chorus for "Keep It One Hunit" is a perfect example of what Irv could do when given the opportunity to shine. As of this writing, Tech N9ne has already expressed interest in signing Irv Da Phenom. We hope this happens sooner than later.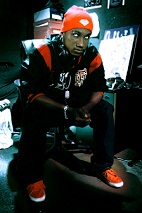 It would be irresponsible to ignore the one name on the tips of fans' tongues everywhere: Hopsin. The young and brazen MC has created a buzz of epic proportions. Seemingly coming out of left field, the West Coast menace has taken independent music business to another level. His do-it-yourself tactics have paid off in the long run with numerous YouTube videos, self-released mixtapes, and full-length albums. From directing to editing to producing, there appears to be nothing Hopsin can't do. Then of course, there is his rapping. Hopsin's lyrical skill has been compared to that of a young Eminem. His penchant for multi-syllabic rhymes and punch lines has earned him respect in heavyweight hip hop circles. Just what is it that fans love about Hopsin? It could be his comical and sometimes violent imagery. It could also be that Hopsin oozes pure talent, the likes of which fans haven't seen in a long time. Hopsin is a breath of fresh air in an oversaturated market. Strange Music fans love Hopsin so much, that it is not uncommon to find his name littered across the Tech N9ne message boards. The Kansas City King himself has met with Hopsin and even broke news of an intended collaboration on Bad Season's "Losin' My Mind". The collaboration did not come to fruition, but that hasn't deterred Tech N9ne from seeking out Hopsin for future projects.
News of Tech N9ne's interest in new talent came during his live Ustream broadcast from Atlanta. Tech made mention of seeking out deals with CES CRU, Irv Da Phenom, Stevie Stone, and MayDay. A myriad of talent, these names have all demonstrated something to hit on Tech N9ne's radar. There is no official news as to who will be the next to rock with the snake and bat, but one thing is for sure, the fans will decide who sticks around in the end.
-Victor Sandoval, Strange Music Blogs Contributor