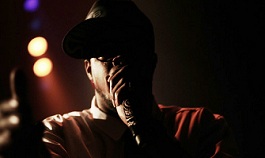 With three full length albums out, Kutt Calhoun has released a slew of bangers for fans to ride to. Just as important as Kutt's lyrics, are the beats he chooses for his albums. Kutt has hooked up with some of the hottest producers in the industry, all evidenced by his hit singles. We want to take a look at some of the producers Kutt has worked with in the past, and hear who you think is the best fit for Kutt Calhoun.
YoungFyre – Produced "Bunk Rock Bitch", "Stop Jeffin", "Naked (Boom Boom Room)", and "Laughing Stock".
Seven – Produced "Speed", "Get Kutt", "Buy The Bar", and "Whoop D Whoop".
Matic Lee – Produced "That's Kutt Calhoun", "Letter To My Kids", and "Smilin' Faces".
Wyshmaster – Produced "I See It", "Colors", "J's On My Feet", and "The Green Mile".
Vote below for your favorite producer on Kutt Calhoun's albums!
(polls)