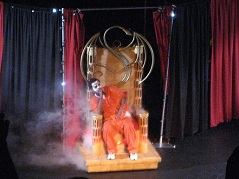 You won't find Tech N9ne on the one dollar bill, or see him in the oval office, but thanks to a decade-long campaign trail, he has earned his place as the hip hop president. The Kansas City King has taken his brand of music and spread it around the world, leaving no stone unturned. From the far reaches of Alaska to enormous music festivals in Germany, Tech N9ne has demonstrated a drive for his craft unlike any seen before. Tech has always maintained that he wishes to be the hip hop president. The only way he knows how to accomplish that is by campaigning, meeting the people, and reaching out to them. This year, Tech N9ne has received public praise by more mainstream artists than ever before. The Strange Music machine has gone into overdrive and the industry is watching, hoping to get a piece of the juggernaut. There's no ballots necessary for this one. Tech N9ne has taken over hip hop.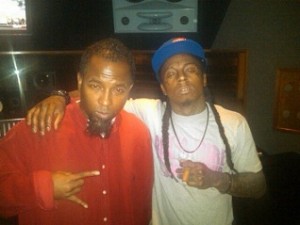 In the summer of 2010, news of Lil Wayne's desire to work with Tech N9ne created a firestorm online. While the Young Money leader was still serving time in Riker Island, he was interviewed by radio personality FunkMaster Flex. When asked who he would most like to work with once he was out, Wayne responded with only two names: Andre 3000 of Outkast and Tech N9ne. One of the decade's best selling artists had made it clear that Tech's music had reached even the highest of mountains. While the collaboration itself harbored plenty of controversy amongst the Tech N9ne community, it also allowed for Tech N9ne to receive extra spotlight from major outlets like MTV and XXL. After many months of speculation, Tech N9ne confirmed the collaboration while he recorded new material in Miami. A picture surfaced of the two MCs working in the studio, reportedly on a new single for Tech's All 6's And 7's. If that wasn't enough, Wayne also expressed his desire to feature Tech N9ne on his highly anticipated album, Tha Carter IV. Wayne's previous effort, Tha Carter III, became the best selling album of 2008. Tech N9ne's appearance on Tha Carter IV could make him part of history.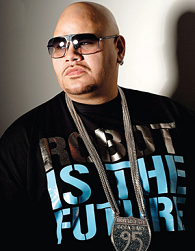 Wayne was not the only MC to cosign Tech though. Artists like Snoop Dogg, Murphy Lee, Naughty By Nature, and T-Pain all credited Tech N9ne with changing the business of hip hop music. In a bold declaration, Terror Squad capo Fat Joe stated that he felt Tech N9ne was the biggest superstar in America. Joe called Tech a "genius of marketing", and he is not alone. Tech's marketing plan, coupled with his intense touring schedule has pushed his music to hundreds of thousands all over the country. Having been named the third top touring hip hop act of 2008, Tech has created a new blueprint for record labels. As the hip hop community continues to wonder where Tech has been all this time, he knows exactly where he's been: at the top.
By elevating his presence in 2011, Tech has managed to gain more fans and notoriety from hip hop publications. In a stunning move, Tech N9ne teamed with G-Unit's DJ Whoo Kid and XXL magazine to release his first ever mixtape, Bad Season. The groundbreaking mixtape set new traffic records for XXL's website and increased Tech N9ne's iTunes sales by 800%. The comments on the website alone were a sign of Tech's growing fan base. The mixtape also marked the first time Tech N9ne and Travis Barker, of Blink 182, collaborated on a project. Tech has been confirmed to appear on Barker's solo album, Give The Drummer Some, alongside Lil Wayne, RZA, Ludacris, and Drake. As one of the very few independent names on the project, Tech N9ne's feature will play a key role in exposing him to future fans.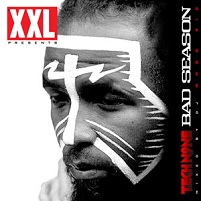 With confirmed collaborations featuring Busta Rhymes, Yelawolf, Lil Wayne, T-Pain, and possibly Eminem, Tech N9ne is taking full advantage of his current position.
Fans of Tech N9ne have long hailed him as the most elite MC in music today. Thousands of fans flock to Tech's concerts each year to catch a glimpse of the hardest working man in live entertainment. This is the reason Tech so carefully crafts his stage performance and strives to take over every part of the United States. There is no town too small or genre too different for Tech N9ne. To be the president, you have to touch upon all bases and expose yourself to people of all walks. So while we may never get to see Tech N9ne inside the White House, he can rest easy knowing that he has taken the top office in hip hop.
-Victor Sandoval, Strange Music Blogs Contributor