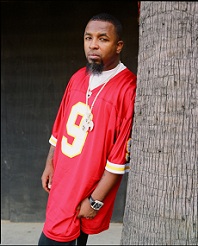 Assembling a hip hop classic has become harder and harder for artists in the industry today. Facing pressure from nervous record labels and rapidly changing trends, artists are expected to focus on singles rather than a solid album. As Lil Wayne readies to release Tha Carter IV, critics are looking to his last major release for future expectations. Wayne's Tha Carter III was hailed by many as a classic hip hop album, joining the likes of Notorious BIG's Ready To Die and Jay-Z's Reasonable Doubt. Critical acclaim aside, Tha Carter III's sales were solely responsible for saving the industry from a downfall in 2008. Now with Tha Carter IV under production, Wayne has put the spotlight on Kansas City's Tech N9ne and all of Strange Music. As recently confirmed, Tech N9ne will be making an appearance on Tha Carter IV. While fans on both sides have varied opinions on the collaboration, there is one thing no one can deny. Tha Carter IV will sell, and it will be one of the biggest albums of 2011. It cannot be stressed enough how much this could possibly push Tech N9ne to the other level he has long been seeking. Exposure of this magnitude can only lead to bigger and better things. If Tha Carter IV goes on to become another classic, Tech could very well be part of history.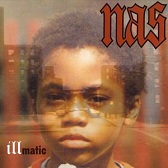 Classic albums don't come around very often. In fact, the very first album to ever receive the coveted "five mics" rating from The Source was Nas' Illmatic. The debut album for Nas was credited with reviving East Coast music and is still considered the blueprint for a classic album. Not only did Illmatic launch Nas into superstardom, it also helped launch the career of then unknown rapper AZ. AZ was the only guest feature on the entire album, save for a hook by Q-tip and Pete Rock. With a breakout appearance on Illmatic, AZ soon found himself enjoying his own success with a record deal, solo album, and a group project with Nas, Nature, and Foxy Brown. Listed as one of the most underrated MC's in hip hop, AZ will forever have his spot in the books because of his chance appearance on Illmatic.
Wayne's previous effort, Tha Carter III has set the stage for high expectations. Carried by the monster single "Lollipop", the album charted 1 million units sold in a single week. At the time, Wayne was the first artist to do so in three years. The previous million in a week achievement belonged to 50 Cent in 2005. Tha Carter III also won a Grammy for Rap Album Of The Year and was nominated for Album Of The Year. The album gave Wayne's career a much needed resurrection and propelled him to permanent mainstream success. When released from prison earlier this year, Wayne began work on Tha Carter IV from scratch. The first official single, "6 Foot 7 Foot", dropped to much critical praise, with people calling it "A Milli on steroids". The single charted high on US Billboard charts and left the public hungry to hear the rest of the album. Amidst all of the suspense, Wayne made good on his word to include Tech N9ne on the final cut of Tha Carter IV. The two MC's met in Miami recently and confirmed work on both Tech's All 6's And 7's, as well as Tha Carter IV.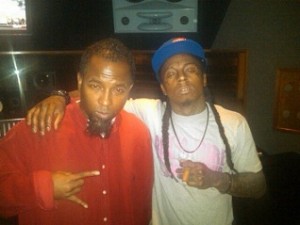 Speculation would have you believe that Tha Carter IV could possibly surpass Tha Carter III. If this is indeed the case, then Tech N9ne would become a part of a multi-platinum album, a first for the Kansas City King. Looking past all of the new fans Tech could gain from such notoriety, there are also new relationships for Tech to explore with major artists. Thus far, Tech has managed to knock down doors in the industry without the help of radio or television networks. If Tech was able to do all of that on his own, just imagine what he could do with the exposure from Tha Carter IV. This is not a question of mainstream versus underground, or mainstream versus Tech N9ne. This is simply a new mountain for Tech N9ne and Strange Music to climb. We all know Tech has the ability to hang with the best in the game, be it mainstream or independent. It's important to reflect on what monumental accomplishment this really is. After years of being shunned by major networks and labels alike, Tech N9ne has caught the attention of one of the biggest names in music today. Tech N9ne himself did not imagine Lil Wayne even knew who or what he was. The world is watching now. Tech N9ne is about to infect Tha Carter IV the only way he knows how.
-Victor Sandoval, Strange Music Blogs Contributor