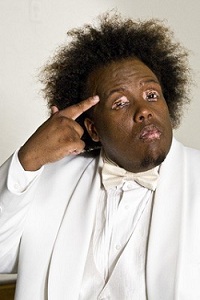 For most MCs, being Bipolar or panic stricken is just a gimmick used for their stage persona. For Krizz Kaliko, it's very real.
The resident genius of Strange Music has long dealt with these issues and they have appeared numerous times throughout his albums. On Vitaligo, he gave us "Anxiety" and took things completely to the edge, leaving listeners in a twisted world of paranoia. On Genius, he hit listeners with even more tales of depression, obsession, and all around insanity. Shock Treatment and S.I.C. continued the trend, giving the impression that Krizz Kaliko really is trying to scare his listeners. With so much madness inside his music, we would like to know – Which Krizz Kaliko track freaks you out the most?
Vote below for your choice.


(polls)