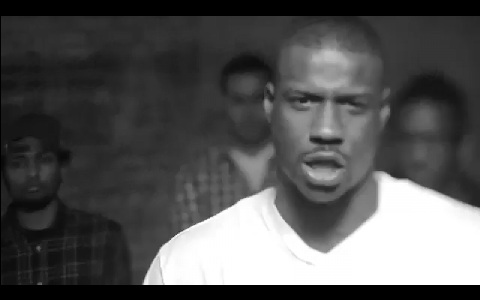 The 2011 BET Hip Hop Awards are just a week away from airing on October 11. In anticipation of the big night for hip hop, BET has released the video for its Cypher 1 featuring Chris Sutton, XV, Jay Rock, and Gilbere Forte. Shot in black and white with a gritty setting, the video gives the MCs a true cypher atmosphere to unleash their best flows as they compete to outshine each other. DJ Premier drops the needle and provides the music as Chris Sutton, XV, Jay Rock, and Gilbere Forte step to the plate and represent inside the cypher. Jay Rock holds it down for Watts and delivers a verse full of punchlines and memorable rhymes that are sure to make even the most stubborn hip hop head take a second look at the West Coast MC. Fans can catch Cypher 1 again when it airs on the 2011 BET Hip Hop Awards on October 11 at 8PM/7PM CST.
Click here to watch or scroll down below.

What did you think of Jay Rock's performance? Will you be watching the BET Hip Hop Awards? Let us know in the comments below!