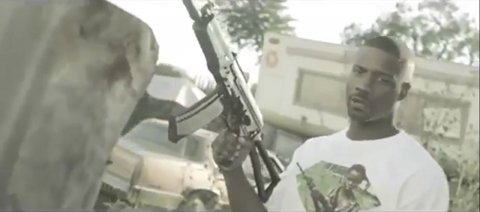 Jay Rock and Glasses Malone paint a bloody picture of the streets in California with the new music video to "No Sympathy" from Glasses Malone's Beach Cruiser.
The hardcore gangsta track, which was released earlier this fall, finds both MCs riding for their hood in a true West Coast anthem. The music video takes things further by portraying the consequences of street justice. Gangs, gun fire, and all things criminal make an appearance as Glasses Malone and Jay Rock hit the streets for revenge. Take cover because nobody is safe from this monster collaboration.
Click here to watch or scroll down below.

What did you think of the music video? Leave your thoughts below!