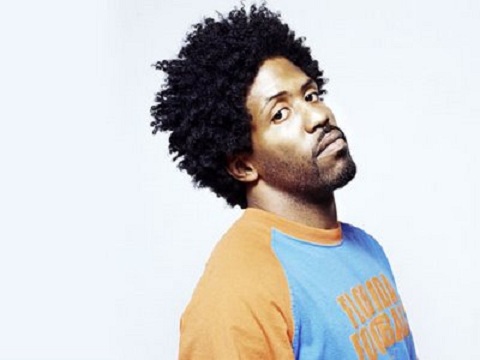 In the world of hip hop, there is little room for praise. Most MCs stand on the defensive and protect their egos behind boastful rhymes and larger than life self-images. Still, there are those who are both humble and respectful. West Coast staple, Murs, has become one of hip hop's more positive role models in the last few years. Looking to put a positive spin on the genre, the independent MC has placed several important social commentaries on his latest release, Love & Rockets, Volume 1: The Transformation.
In an interview with SOHH.com, Murs ran down his top five reasons for fans to go out and purchase his latest album. While listing his reasons, Murs took a moment to pay respect to the Kansas City King:
"Number one reason is because I work harder than any other rapper you know. I started reading more books than any other rapper each year to [remain] well educated. I run about two to four miles a day depending on what I have to do that day. Even though it was 100 degrees the other day, I still ran anyway. I feel like I'm better than almost anybody except for Tech N9ne and a handful of other artists. When you come and see my shows, I'm there sweating my a** off."
Murs' show of respect is not too surprising considering his slot on Tech N9ne's Sickology 101 Tour in 2009. With independent artists seeking the new path to success, more and more eyes are falling on Tech N9ne.
Click here to read the full feature.
Click here to pre-order Welcome To Strangeland.
What did you think of Murs' comments? Leave your thoughts below!