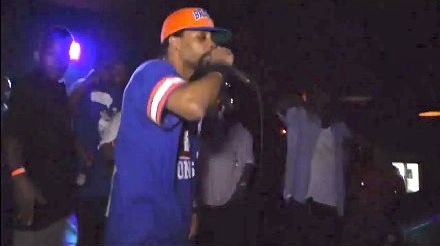 Young Bleed has been making stops all around the country during his promotional tour for Preserved. Perhaps the most important stop, Baton Rouge marked Young Bleed's homecoming recently. In a surprise appearance, Young Bleed hit the stage to perform "The Day They Make Me Boss" from his best selling album, My Balls & My Word. Not missing a step, the veteran puts on a performance that shows off his experience in the music industry. Many MCs may have come and gone since Young Bleed's No Limit days, but he's managed to stay Preserved.
Click here to watch or scroll down below.

Click here to purchase Preserved on iTunes.