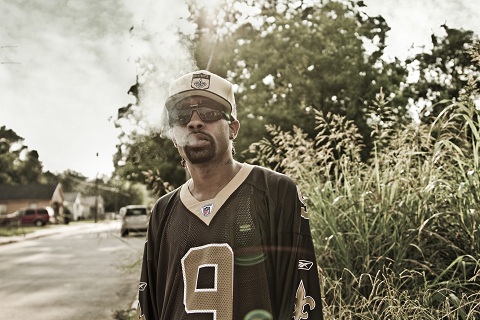 Just as he prepares to unleash his debut Strange Lane album, Preserved, Young Bleed is also looking to surprise fans with his appearance on Tech N9ne Collabos Welcome To Strangeland. Bringing his mean Louisiana swagger, Young Bleed is set to join the entire Strange Music roster on what is sure to be a monumental chapter in the Collabos series.
Leading the way for Strange Lane, Young Bleed's history in the rap game is well documented. Young Bleed first broke out thanks to Master P and No Limit Records with the release of his smash single, "How You Do That". The success of the single would give way to Bleed's signing with No Limit and Priority Records. His national debut album, My Balls & My Word, went on to hit the top 10 on Billboard's Top 200 and was certified gold. Following his success with No Limit, Young Bleed would go on to release more solo material including several albums with C-Bo's West Coast Mafia Records.
As one of the biggest names to ever come out of Louisiana, Young Bleed is hailed as one of the pioneers of the region's hip hop scene. A slowed down and very distinct flow defines Young Bleed's trademark delivery. His Southern roots run deep and have given him an edge as he now carries the responsibility of representing the third coast on Strange Music/StrangeLane. Positioned to open up a new place in Strange Music history, Young Bleed has been chosen as the flagship artist for Strange Lane Records.
Delivering yet another blow to critics everywhere, Young Bleed returns to form on Tech N9ne Collabos Welcome To Strangeland. Bleed teams up with Stevie Stone and Tech N9ne for the gritty anthem, "Come Dirty". Like a new beacon of hope for fans in the South, Young Bleed fires up the flows inside Strangeland.
Click here to pre-order Welcome To Strangeland.