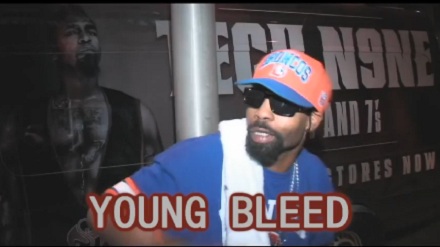 Before the release of his Strange Lane debut, Preserved, Young Bleed hit the road to spread word of his return to the independent scene. While in Denver, the Louisiana native stopped in with Joanna Saenz for an exclusive video interview which included Young Bleed discussing the making of Preserved, his Louisiana roots, and his famous history with Master P's No Limit Records. Bleed also touched on his relationship with Lil Boosie and his first encounter with Lil Wayne. The interview ends with an impromptu verse from Young Bleed's "How You Do Dat Again", proving that Young Bleed is ready to go at any given time.
Click here to watch or scroll down below.

Click here to purchase Preserved on iTunes.