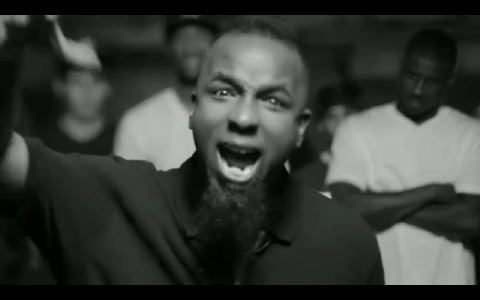 With red laces in his boots and a growl in his voice, Tech N9ne smashed through television screens across the nation when he made his debut on the 2011 BET Hip Hop Awards. Appearing in the first Cypher segment of the night, Tech N9ne joined the likes of B.o.B., Big K.R.I.T., Kendrick Lamar and Machine Gun Kelly. Just as fans expected, Tech N9ne made an impact on the Cypher with his unorthodox flows and energetic delivery. Some of Tech's most memorable lines included:
"I ran scrimmage, and I fought til the damn finish
and I popped eyes open without eatin' me canned spinach"
With DJ Premier dropping the needle, the MCs all fought for supremacy within the circle of rhyme. Once again, Tech N9ne proved to be a lethal MC, no matter the circumstance.
Click here to watch or scroll down below.

Click here to pre-order Welcome To Strangeland.
What did you think of Tech N9ne's performance in the Cypher? Who was your favorite? Let us know in the comments below!