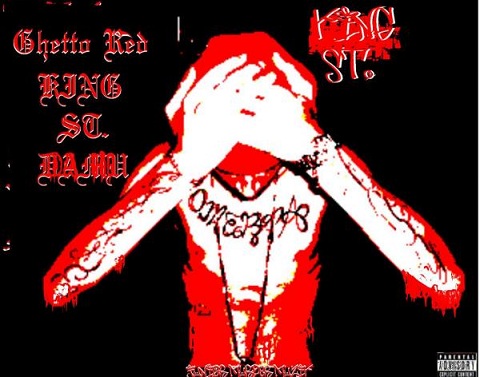 Sometimes, pursuing a career in music is more than just a dream, it's a necessity. When times hit hard and there are little options left, music can be the break that leads to something bigger. Tech N9ne's independent success was no overnight story, but it's left a lasting impression on thousands of aspiring artists who look to do the same. Rocky Womelsdorf finds himself pushing for his dream of becoming a rap artist while facing his own struggles at home. Tech N9ne has become a beacon of hope for him, as he hopes to one day land spot on the coveted Strange Music roster.
"It started days ago, my father is an injured logger who can't work any more do to injuries to his arms. My mom is like a doctor for my dad so she can't work either so ever sense I was seven I have been trying to find ways to cope with poverty and the hardships. Now I am nineteen still living with my parents do to no work and no one hiring me. I have my first child on the way and we are naming her Brooklynn. I got into rap back in '96 listening to Tupac and a few years down the road I started righting lyrics and raps and decided that is what I want to do with my life to help out my family and others like mine."
Rocky's determination to become a musician is driven by his inspiration from Tech N9ne's music. He shared his feelings on the music and how it has helped him:
"Listening to Tech helps me cool down when I feel the world caving in around me, it helps me feel like it isn't the end of the road. I have wanted to be a part of Strange Music since I heard of Tech and I feel music is the only way I can get my situation taken care of. I do every thing to help my family and Tech gives me the inspiration to keep trying. So with my first daughter on the way and no money I right as much as possible. With no money means no booth or studio though, so I try my hardest to make it by and I feel Tech helps me do that. All I want to do in life is be a rap artist on Strange Music and help my family–quit struggling and be able to raise my daughter with a better life than I had. So whenever I'm stressed I bang some Strange Music smoke some weed and begin to write my own raps."
With his daughter in mind, Rocky looks to music for a better life. His hopes of being discovered and signed are shared by many who have also looked to Strange Music for an opportunity. Feeling the pressures of his situation, Rocky continues to push for a way out:
"I need to be found and noticed. I can't just pay my way into the game. I have been fighting for my chance to shine. Tech helps me do that. I need to give everyone a better life we deserve it after fourteen years of getting fucked over and stress. I can't tell you how much Strange and Tech gives me the drive to keep going when I'm down and out. Tech's song 'The Rain' makes me think maybe being a rapper ain't that great but I know that's all I want from life and the opportunity to get noticed to help my family–and my new family with me, my woman, and our daughter. I don't want to not be able to pay for what my daughter needs. I am a Tech fan and I believe Strange Music and Tech has helped me find myself and my path. Please recognize real shit, I am a Strange fan in this Strangeland."
The path to becoming a successful musician is not easy nor is it for everyone. Still, fans around the world can find their own inspiration to take away from Tech N9ne's success. The value of hardwork and focus can go a long way for individuals like Rocky Womelsdorf, who chase their dreams despite harsh realities. Fans can check out Rocky's music on his official Myspace page.
–Victor Sandoval, Assistant Editor Strange Music Inc
Follow Victor on Twitter: @VicMSandoval