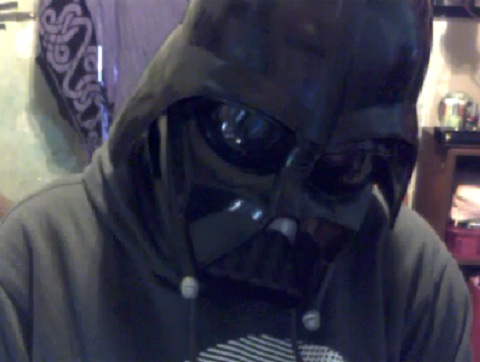 Even the Empire knows that Tech N9ne has a deadly flow. In this hilarious video clip, a fan dons Darth Vader's helmet and takes on Tech N9ne's "The Melancholy Maze". The Vader impression comes complete with sound effects, adding to this already peculiar video. Star Wars fans are sure to get a kick out of watching the darkside spit some mean flows. Tech N9ne is officially intergalactic.
Click here to watch or scroll down below.

Click here to pre-order Welcome To Strangeland.
What did you think of this video? Let us know in the comments below!