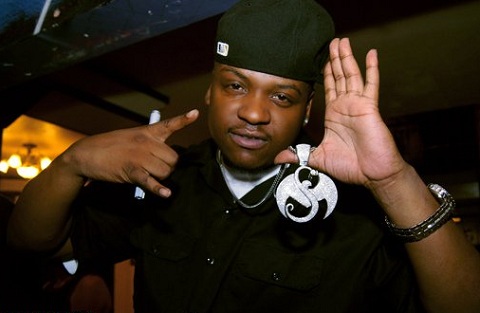 As the time draws closer for Tech N9ne Collabos Welcome To Strangeland, fans are anxiously piecing together any information regarding the collaborative release. Still shrouded in speculation, Welcome To Strangeland has been confirmed to feature only Strange Music artists and close affiliates.
Stepping in as the newest solo artist on Strange Music, Stevie Stone has been building a solid reputation with Technicians everywhere. The Midwest MC has long been a part of the Strange Music world, but now with his official spot on the label, he joins the already large ensemble on Welcome To Strangeland. Since his time off the All 6's And 7's Tour, Stevie Stone has been busy inside the studio working on several new projects, including his recordings for Welcome To Strangeland. We recently caught up with Stevie Stone to discuss new details behind the release and his thoughts on the lates Collabos album. In this exclusive interview, Stevie Stone revealed new information that is sure to get fans even more excited about the impact Strangeland will have.
How many tracks have you recorded for Welcome To Strangeland?
Two, two songs. One song is me, Tech N9ne, and Young Bleed. It's called "Come Dirty". Dope record. I'm on this record called "E.M.J. ( Emotional Musical Journey)". Amazing, amazing record man. Gave me goose bumps first time I heard it. Incredible record and I can't wait to sit back and hear what everybody else does to it. I heard everybody's verses except for Jay Rock's, but yeah man, beautiful record.
Have you listened to a lot of the record?
Yes, I have heard a lot of Strangeland. You know I was down in Kansas City with Tech for a while, for a couple of weeks. Me and him was in the studio. I probably heard over half of it, I would say.
Having worked on it, what's your take on Welcome To Strangeland versus the rest of the Collabos series?
Compared to the other Collabos album, I think this is a really different approach. It's really hard to compare the two. This one is all Strange Music artists and it's Strangeland. You know, that Tech and Travis have created. It's crazy. I love where they're going with it, as far as the plot and the scheme on the whole album is dope. I can't compare the two, it's too different. There's too much of a difference between this one and the other ones, but I love them. I love all of them, but I can't compare them. This is Strangeland. I don't know really how to explain it, but I can't really compare that.
How does it feel to be a part of this Strange Music release and know that the movement is spreading?
It's a blessing. I definitely think it was destined to happen. We been family for a minute, so I been a stranger for a while, but it's just all the way official now. It's a blessing, it's something the fans have been wanting, it's something we been wanting. Anxious to climb this ladder you know, after every ladder there's a ladder. I'm excited and anxious to climb this one.
Fans can hear more from Stevie Stone on Tech N9ne Collabos Welcome To Strangeland. Be sure to follow Stevie Stone on his official Twitter page: @StevieStone09
Click here to pre-order Welcome To Strangeland.
–Victor Sandoval, Assistant Editor Strange Music
Follow Victor on Twitter: @VicMSandoval