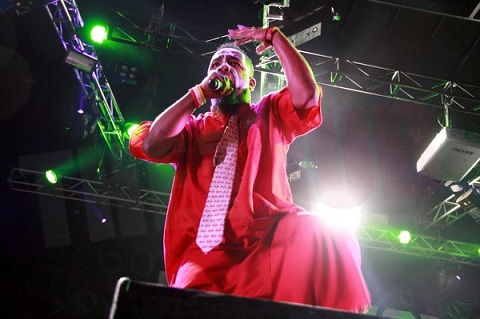 Fans may not have to wait much longer to hear the long awaited K.A.B.O.S.H. album from Tech N9ne, Krizz Kaliko, and Dirty Wormz. After months of speculation and publicity, new information has been revealed about the project. Smackola of Dirty Wormz recently uploaded a voicemail message from Tech N9ne regarding work on the project. During the message, Tech not only confirms that he wants to begin work on the album soon, but also discusses the possibility of heading down to Austin, TX in order to complete the project. The news is sure to fuel the anticipation that has already built for nearly six years. This may finally be the year fans get what they have been waiting for.
Click here to listen or scroll down below.

Click here to pre-order Welcome To Strangeland.
What do you think about Tech's message? Do you think we will finally get K.A.B.O.S.H.? Leave your thoughts below!