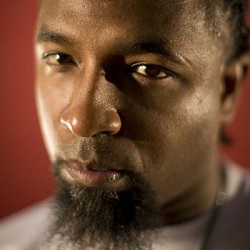 With songs like "Worldwide Choppers", it's hard to argue that Tech N9ne isn't one of the fastest and most precise MCs in the rap game.
The Kansas City King has built a career on his intricate rhyme patterns and stunned audiences everywhere with chopper like flows. AllHipHop.com recently ranked their Top 10 Tongue Twisting MCs. With names like Machine Gun Kelly, Busta Rhymes, Bone Thugs N Harmony, and Eminem on the list, Tech N9ne had some pretty tough competition. Still, the independent giant managed to rank at #5 on the list and was praised with:
"You would be hard pressed to find another independent MC that has grossed as much in revenue as Tech did over the past few years. Respect this dude's hustle."

With Welcome To Strangeland on the way and The Lost Cities Tour still making its way around the country, Tech N9ne continues to create a buzz for himself that many would argue is long overdue.
Click here to see the full list.
Click here to pre-order Welcome To Strangeland.
What did you think of the list? Leave your thoughts below!