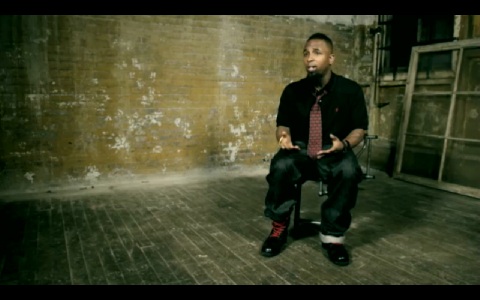 As the time draws closer for the 2011 BET Hip Hop Awards, BET has been releasing promotional videos to hype up their highly anticipated Cypher segments. As a staple of the awards show, the Cypher segments pit top MCs against each other in a classic hip hop circle that challenges each MC to do better than the next.
This year's Cyphers include names like B.o.B., Machine Gun Kelly, Kendrick Lamar, Jay Rock, and even Tech N9ne. In this exclulsive behind the scenes video, Tech N9ne explains his participation in the Cypher and how he was not aware of who he would be joining in the Cypher. Several other names are featured in the video and drop new background information on the Cyphers that are expected to steal the show at this year's awards presentation. Fans can catch the 2011 BET Hip Hop Awards on October 11 at 8PM/7PM CST.
Click here to watch the full video.
Will you be watching Tech N9ne's Cypher segment when it airs? Let us know in the comments below!