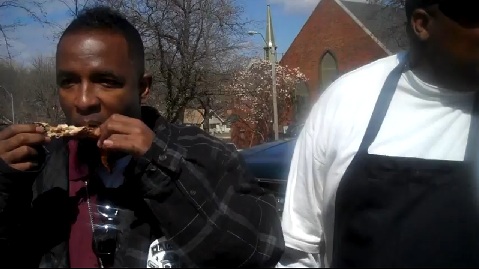 If there was ever any doubt to Tech N9ne's love of BBQ, this candid video clip is sure to lay it to rest. Shot during Big Scoob's "All I Kno Is Hood" video shoot, the brief clip captures Tech N9ne enjoying some catered BBQ from Greedyman, a close friend of Big Scoob's. Caught by surprise, Tech attempts to keep cool as he dives into the Kansas City BBQ, as he declares, "This is my breakfast."
Click here to watch or scroll down below.

Click here to pre-order Welcome To Strangeland.