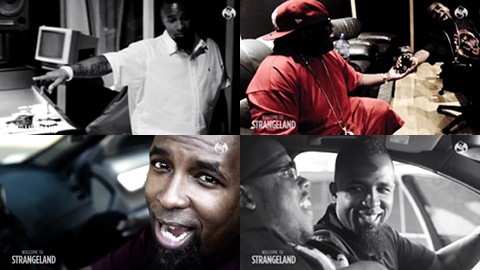 Just a day away from the official release of Tech N9ne's Welcome To Strangeland, BallerStatus.com has released an exclusive behind the scenes look at the making of the album.
The exclusive video gives fans a look at Tech N9ne in the studio as the album came together with contributions from Krizz Kaliko and Seven. Tech N9ne shares insight on the writing process and how Welcome To Strangeland came to be. Adding to the exclusive video footage, Krizz Kaliko runs through one of his verses and later explains the meaning behind his words. With fans eager to get their hands on Welcome To Strangeland, this video is an exciting look at the creative powers behind the album.
Click here to watch or scroll down below.

Click here to pre-order Welcome To Strangeland.