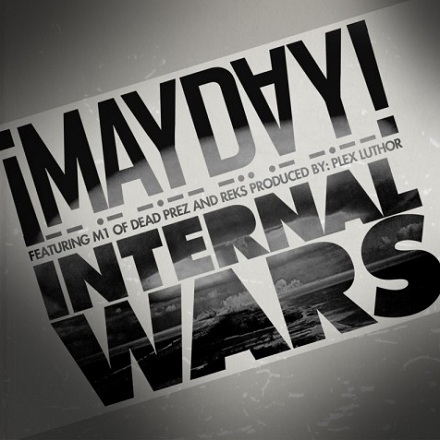 ¡MAYDAY! is wasting no time in making an impact in 2012. Just days after Wrekonize was given DJ Booth's Best Freestyle Of 2011 award, the group has fired back with a brand new single.
"Internal Wars" finds ¡MAYDAY! teaming up with the legendary M1 of Dead Prez and Reks to deliver an introspective look at all those things that can tear us down – the war inside. As readers may recall, "Internal Wars" was first hinted at in episode one of ¡MAYDAY!'s Studio Sessions video series. With Plex Luthor once again taking over the production, "Internal Wars" is everything that fans have come to expect from the Miami menace.
Click here to download "Internal Wars".
What did you think of the new track?

Do you want to see more high profile collaborations from ¡MAYDAY!?
Let us know in the comments below!