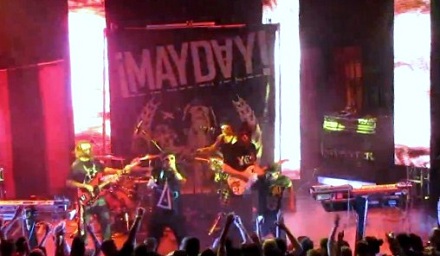 The All 6's And 7's Tour gave fans their first live encounter with Miami's ¡MAYDAY! and for many, it was an unforgettable one.
Taking their unique and diverse style of performance all over the country, the band earned the respect of fans everywhere with hits from their full length album, Stuck On An Island. In this short clip, ¡MAYDAY! rocks Mt. Clemens with the popular "Worst Case Scenario". With Take Me To Your Leader slated for 2012, it won't be long before fans get another chance to catch ¡MAYDAY! doing what they do best.
Click here to watch or scroll down below.

Did you see ¡MAYDAY! on the All 6's And 7's Tour?

What did you think of the video?
Let us know in the comments below!