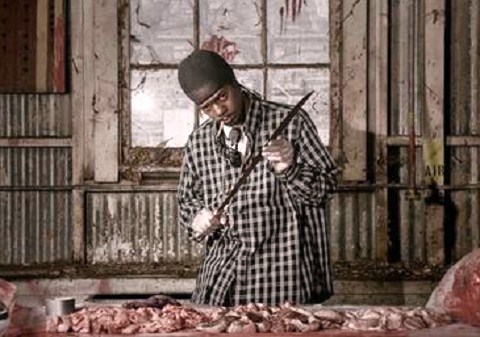 2011 marked the second coming of the man known as the Coathanga Strangla. Brotha Lynch Hung's murderous alter-ego seemingly lost all control on the second installment of the series and like always, it made for great music.
With another memorable record under his belt, Brotha Lynch Hung proved that the art of storytelling was far from lost in hip hop. Compiling the top releases of 2011, 411Mania's The Hip Hop Herald ran down some of the biggest hip hop albums of the year, including Brotha Lynch Hung's Coathanga Strangla. Ranking it #8 overall, The Hip Hop Herald had this to say:
"In 2010 Lynch signed with Strange Music and released Dinner & A Movie, one of the best albums of the year as well as one of the best comeback stories in rap. The album was the first of 3 concept albums which follow the tail of the Coathanga Strangla, a serial killer, as he commits murders, evades police and tries to live his life. This is the second chapter of the trilogy and has Lynch starting right where he left off. What makes Lynch one of the best story tellers is the emotion that he delivers on his songs."
Having made an impact in 2011, Lynch now aims to bring back the Coathanga Strangla for one last kill on Mannibalector. Will anyone survive? Stay tuned for more on Brotha Lynch Hung.
Click here to see the full list.
What do you think about Lynch's ranking on the list?
Where would you have placed Coathanga Strangla?
Let us know in the comments below!