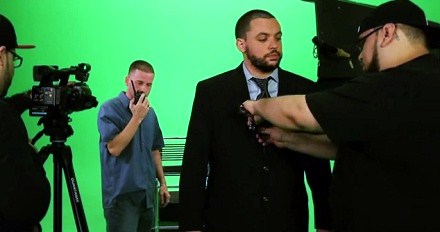 Just days after fans got a behind the scenes preview, Garcia's official music video for "Sadist Game" featuring Wrekonize has been released.
Taking aim at the system, Garcia and Wrekonize drop some heaters laced with political and social commentary. During a time of unrest and tension, who will you believe? Join Garcia and Wrekonize for a brief intermission as they open your eyes.
Click here to watch or scroll down below.

What did you think of the official music video?

Did you like Wrek's guest feature?
Let us know in the comments section below!