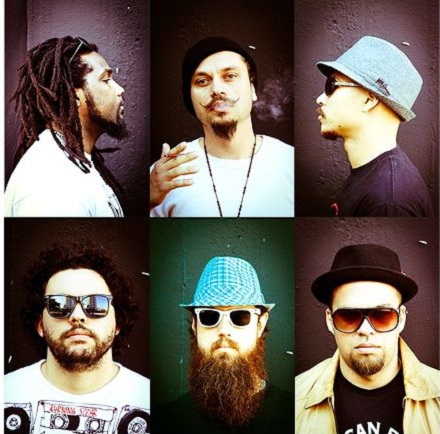 It's been damn near a year since Strange Music acquired the talents of the Miami based 6 piece that would ultimately take the label in a completely new direction. It's never been a secret that Strange Music artists have a tendency to love pushing the envelope, but in the months since their signing, Mayday has been pushing the envelope in both directions (I'll explain in a minute). Before I get excited and ahead of myself, let me first address the fact that these dudes are one of the few bands in hip hop that doesn't come across as a third string Limp Bizkit trying to blur the lines between our beloved hip hop and something that the universe has made clear shouldn't exist. I have a high amount of respect right outta the gate for anyone that can create beats that dirty with live instruments. Let's also address the fact that these dudes are the FULL PACKAGE as far as artists go. They produce their own music. They direct, edit, and often help shoot their own videos. They're handing Tech N9ne some of the dopest beats we've ever heard on the reg. What can't these cats do?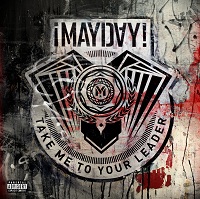 Now that I've covered all that, I can get on to why I'm here, which is Mayday's upcoming album Take Me To Your Leader, dropping on March 26th. I have been following these cats closely, gobbling up every leak, remix, and teaser they release with mad anticipation, and as if there wasn't already reason enough to be excited about these cats, they keep giving us another and another. The latest reason would be the features these dudes are announcing lately, DWAMN!! In the last week, I've heard the names Ace Hood, Del The Funky Homosapien, Dead Prez, Murs, Pharoahe Monche, Jon Connor, and Black Thought. I'mma give y'all a second to let that seep in.
Now as far as features go, Tech N9ne has always had a great sense of who to work with, and more often than not it's come out super dope, but I'm not sure if I've ever seen collabo's of this caliber from a Strange artist as far as hip hop legends go. Dead Prez? Black Thought? Pharoahe Monch?? These are the type of cats that have done (and continue to do) more for hip hop than any of the dudes you'll see on the top 40 list at any given time (with the exception of maybe Hov). This is what I mean by pushing the envelope in both directions. Mayday is one of the most creative groups I've seen in a while, constantly coming up with new beat structures, sounds, and generally just re-engineering the way you react when you hear the term "hip hop group", and yet they're completely embracing their roots (quite literally with the Black Thought collab) by working with some of the most influential hip hop artists of all time.
These are obviously some dudes that, just like me, bit their fists and wanted to pimp slap whoever was president at that moment the first time they heard "Hip Hop" by Dead Prez, or started having spazms and speaking in tongues the first time they heard "Simon Sez" by Pharoahe. I'm sure there was a time in Plex Luthor and Gianni Cash's lives when they heard Deltron 3030 with Del The Funky Homosapien and thought, "We too would like to create some of the most glorious beats in hip hop history." It's that type of thinking that has really shone through in their music so far.
With the acquisition of acts like Mayday and CES Cru, we are beginning to see the age of the hip hop head at Strange Music, and seeing a deeply rooted respect for the old school mixed with the haze of creativity lingering over Strange Music HQ is making this particular 'head' incredibly excited for the things to come.
-Brent Bradley, Blog Contributor
Check out more from Brent at: TheDharmaOfDope.com
Click here to pre-order Mayday's Take Me To Your Leader.
Are you excited about Mayday's guest features?

Which one surprised you the most?
Let us know in the comments section below!