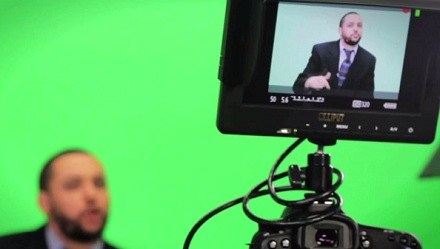 With Take Me To Your Leader scheduled for a 3/26 release date, ¡MAYDAY! seems to be popping up everywhere. Most recently, ¡MAYDAY!'s Wrekonize appeared in Miami veteran Garcia's "Sadist Game" music video.
In this exclusive footage, HipHopForLove.com and Crazy Hood Film Academy take viewers behind the scenes of the music video shoot for the single from Garcia's Off The Beaten Path EP. The video gives fans a sneak preview of what is sure to be another smash verse from ¡MAYDAY!'s wordsmith.
Stay tuned for the official music video and remember to pick up ¡MAYDAY!'s Take Me To Your Leader on 3/26/12!
Click here to watch or scroll down below.

What did you think of the video?

Are you familiar with the Miami hip hop scene?
Let us know in the comments section below!