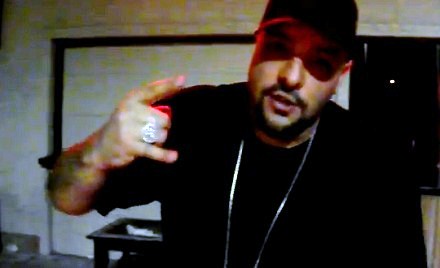 Following a recent headlining show in Tempe, AZ, Strange Music's Prozak conducted a brief interview of sorts and dropped some major news for fans waiting on The Donner Party.
Following several updates, including Seven's role as producer, The Donner Party seems to be closer than ever to seeing a release. In this exclusive clip, Prozak confirms that the project will happen, but does not reveal a timetable for the highly anticipated release. Prozak goes on to speak on his new album, Paranormal, and also reminds fans of the "Hostile Takeover 2012" Tour, which will take him on the road for 90 shows in 99 days. Looking to jump back into Strangeland, Prozak is taking no shortcuts as he prepares to hit listeners with Paranormal.
Click here to watch or scroll down below.

Do you think The Donner Party will happen this year?

Are you excited for Prozak's Paranormal?
Let us know in the comments section below!