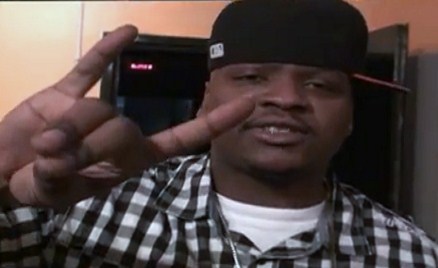 With Rollin' Stone now officially set for June 12, Stevie Stone is gearing up to give fans a hit album straight from the heart of the Midwest. In this new footage, fans get a quick look at Stevie Stone in the studio along with St. Louis' own Spade Ripper as they write and record new material. The behind the scenes look may be brief, but it's another testament to Stevie Stone's work ethic, which has kept him busy during the recording of Rollin' Stone. As Stevie Stone heads out for Tech N9ne's "Hostile Takeover 2012" Tour, fans can expect to hear much more from the Midwest native.
Click here to watch or scroll down below.

What are you anticipating the most from Stevie Stone's Rollin' Stone?

Will you be seeing him on the "Hostile Takeover 2012" Tour?
Let us know in the comments below!