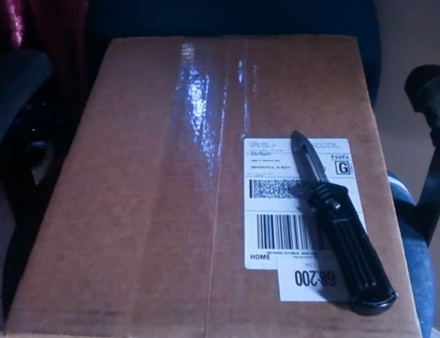 Tech N9ne's record breaking "Hostile Takeover 2012" Tour is almost here and fans everywhere are beginning to feel the excitement as VIP packages make their way to doorsteps around the country.
With brand new exclusive merchandise, the "Hostile Takeover" 2012 VIP package is giving fans some of the best and most limited items to ever be released by Strange Music. From the Strange Music clock to the Tech N9ne tie, the exclusive VIP items are going fast as fans anticipate the hottest tour of 2012!
In this brand new clip, Gary Wemmitt gives viewers a complete breakdown of the latest VIP package. Watch as he highlights every individual item included in the exclusive offer. Don't be left out and be sure to order your very own "Hostile Takeover 2012" VIP package – be a part of history!
Click here to purchase your own VIP package.
WATCH

What did you think of the video?

Are you attending the "Hostile Takeover 2012" Tour with VIP?
Let us know in the comments section below!