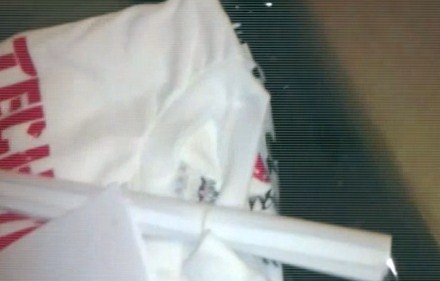 As Tech N9ne's "Hostile Takeover 2012" Tour gets ready to roll out in March, fans everywhere are ordering their exclusive VIP packages that include limited editions items like the Strange Music clock and Strange Music pillow case.
Many have already received their exclusive VIP packages and like Geoffrey Lindsley, they are eager to show off. In this video clip, Geoffrey Lindsley opens up his VIP package and displays the exclusive items for fans looking to order their very own. The "Hostile Takeover 2012" Tour is already slated to be the longest tour in rap history with an astonishing 90 shows in 99 days and now fans can experience the record breaking tour in VIP fashion. Be sure to check out the video and then order your very own – don't miss out!
Click here to watch or scroll down below.

Click here to purchase a VIP package for Tech N9ne's "Hostile Takeover 2012" Tour.

What did you think of the video?

Will you be attending the tour with a VIP package?
Let us know in the comments section below!