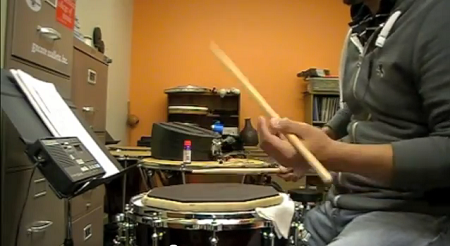 An American artist once said "In rap music, even though the element of poetry is very strong, so is the element of the drum, the implication of the dance. Without the beat, its commercial value would certainly be more tenuous." Which basically means the beat is the driving force behind the music.
Enter nautica85's video of himself adding some snare drum to fan-favorite Tech N9ne track "Industry Is Punks". In the description he says he "took the first two versus of this song and transcribed the rhythm of the words and added stickings, buzzes, and other stuff to make it 'cool.'"
…And the beat goes on!
Click HERE to watch or scroll below
What did you think of the video?
Tell us in the comments section below.